Handles are a new feature introduced in late November 2022.
All channels will now have an associated handle - a new way for you to connect with your audience on YouTube. Handles are unique and short channel identifiers linked to channel names, and they start with the "@" symbol. For example, @odinvevo.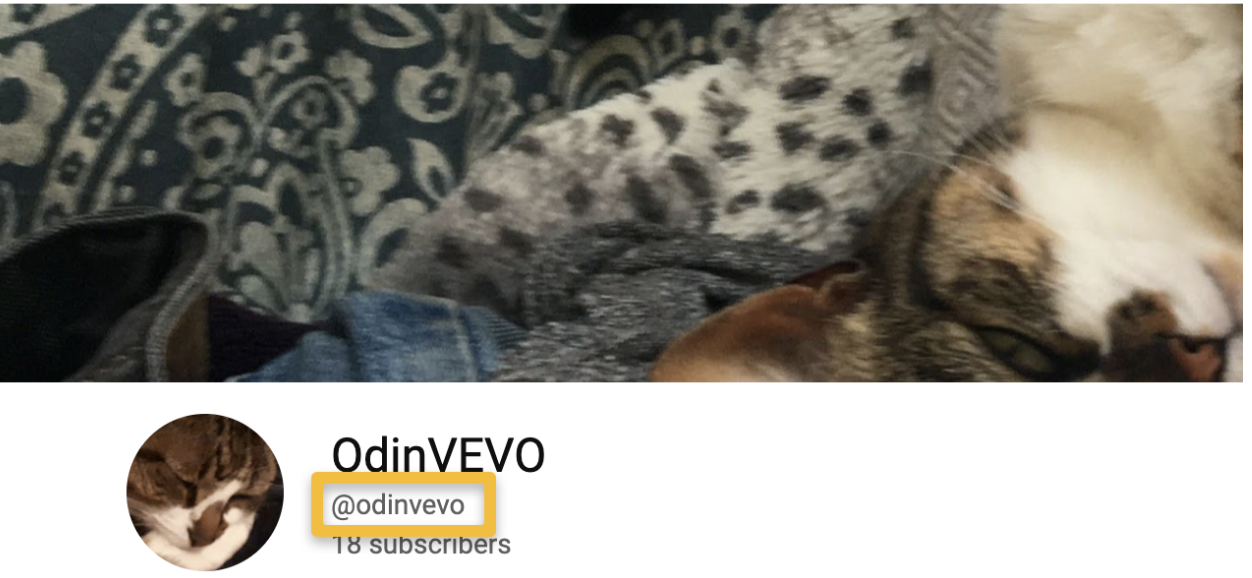 Your handle will also automatically become the new YouTube URL for your channel, replacing the custom URL your channel would previously have had. For example, youtube.com/@odinvevo will now link to OdinVEVO. You can use this URL to direct people to your channel when they're not on YouTube.
When a new channel is created, YouTube will assign a handle that is the same as the channel name, and there may be additional characters at the end of the handle. If your handle needs to be changed/adjusted to reflect your channel name, please contact Vevo Content Ops and we'll get it sorted for you!
Video deliveries to VEVO must use the channel name, not the channel handle. If you try to deliver to "@odinvevo," in the example above, the delivery will fail. You would use "OdinVEVO" for a successful delivery.
Please note each channel can only have one handle and that handle must be the same as channel name.