Handles are a new feature introduced in late November 2022.
All channels will now have an associated handle - a new way for you to connect with your audience on YouTube. Handles are unique and short channel identifiers linked to channel names, and they start with the "@" symbol. For example, @odinvevo.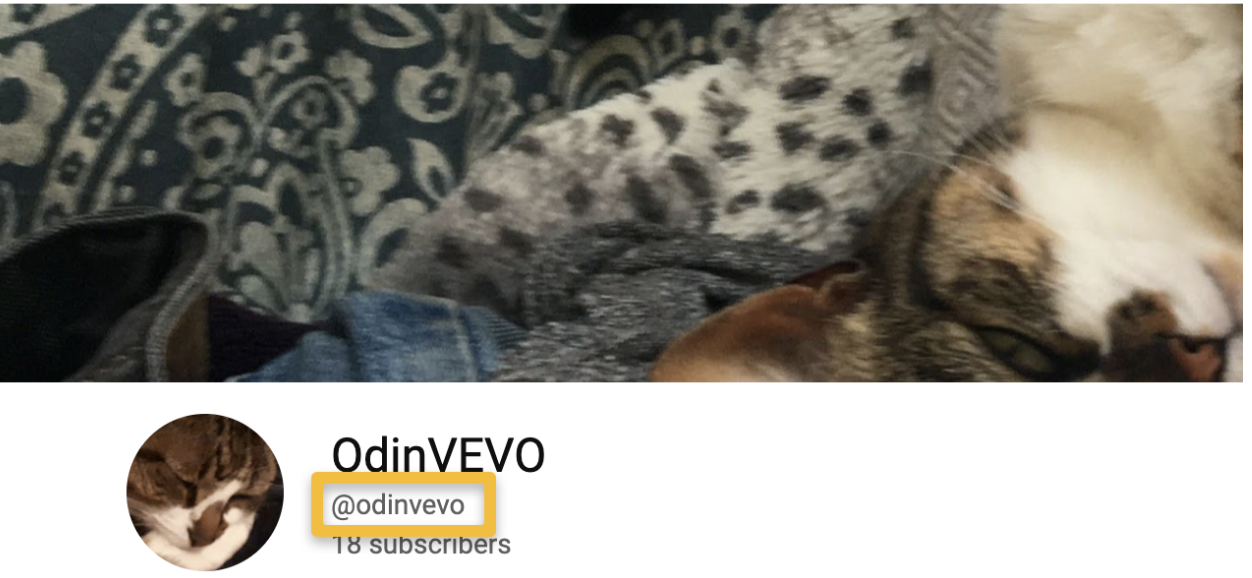 Your handle will also automatically become the new YouTube URL for your channel, replacing the custom URL your channel would previously have had. For example, youtube.com/@odinvevo will now link to OdinVEVO. You can use this URL to direct people to your channel when they're not on YouTube.
If your handle needs to be changed/adjusted to reflect your channel name, please contact Vevo Content Ops.
Please note each channel can only have one handle and that handle must mirror the channel name.