Looking for general information about chowning? Please see this article (linked)
The below instructions only apply to out of network chowns - meaning the migration of a video from outside the VEVO network, (an OAC or Artist channel), to inside the VEVO network (ArtistVEVO channel). In other words, this only applies when we're turning a non-Vevo video into a Vevo video.
The Final Step of Completing your Out of Network Chown
Once Content Ops alerts you that the video has moved to its new channel, you will be asked to complete the final step of the chown. See detailed instructions below.
Instructions
1. Before actioning the last step of the chown, your video will be in the below state. This state affects the monetization of your video, and the visibility of the video. If left in this state for too long, the video may be taken down for a copyright strike. For this reason, it's important to complete the below steps as quickly as possible after your video has moved!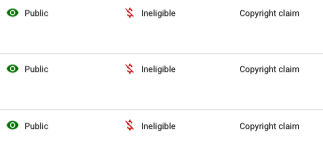 2. After Content Ops lets you know your video has moved, they'll advise you to complete the last step of the chown. To begin, log in to your YouTube CMS, and locate the video under "claimed videos"
3. Under "claims" - You will see "Active - Yours (1)", click on "details"

4. Click "Release Claim", this will remove your claim.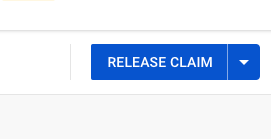 5. Navigate to the video in Vevo Backstage, and send a Reconcile update. This will apply the Vevo claim to your video.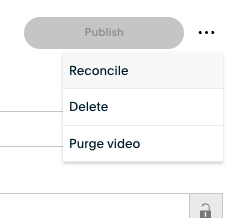 6. Reply to your ticket with Vevo Content Ops to let them know you've completed the last step.
7. Content Ops will verify your chown is complete! The video will be in the below state (perfect!):

FAQ
Do I have to complete this step to chown my video?
Yes. When filling out the chown form, you agreed to release the claims on your video. (Terms agreed upon below) This is on the chown request form on the first page: https://ops.vevo.com/chown/

Do I need to remove my ownership on the video?
No. Ownership does not need any changes. We only need the claim released please.
Do I have to complete this step if I'm moving a video from one VEVO channel to another VEVO channel?
No. This step only applies to out of Network chowns.