In order to manually upload a video to Backstage, you must first set up side-loading. Please see the below guide if you have not set this up.
https://vevo-content.zendesk.com/knowledge/articles/1260802636390/en-us?brand_id=3911967
If you have set up your side-loading capabilities please move onto the below steps.
Adding a New video
Adding mandatory metadata metadata
From the video launch page select "Add New Video" on the top right-hand side of the screen.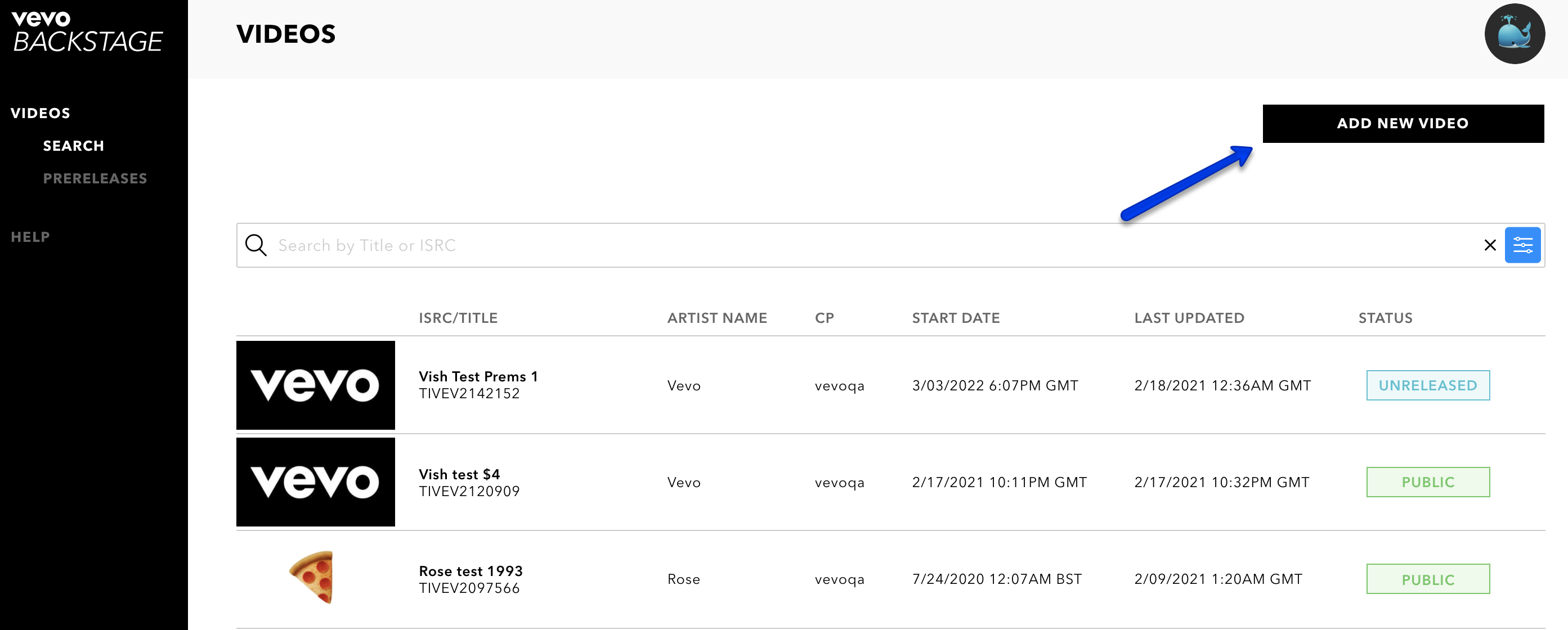 This will bring you to the below screen. Please fill out all relevant information and hit continue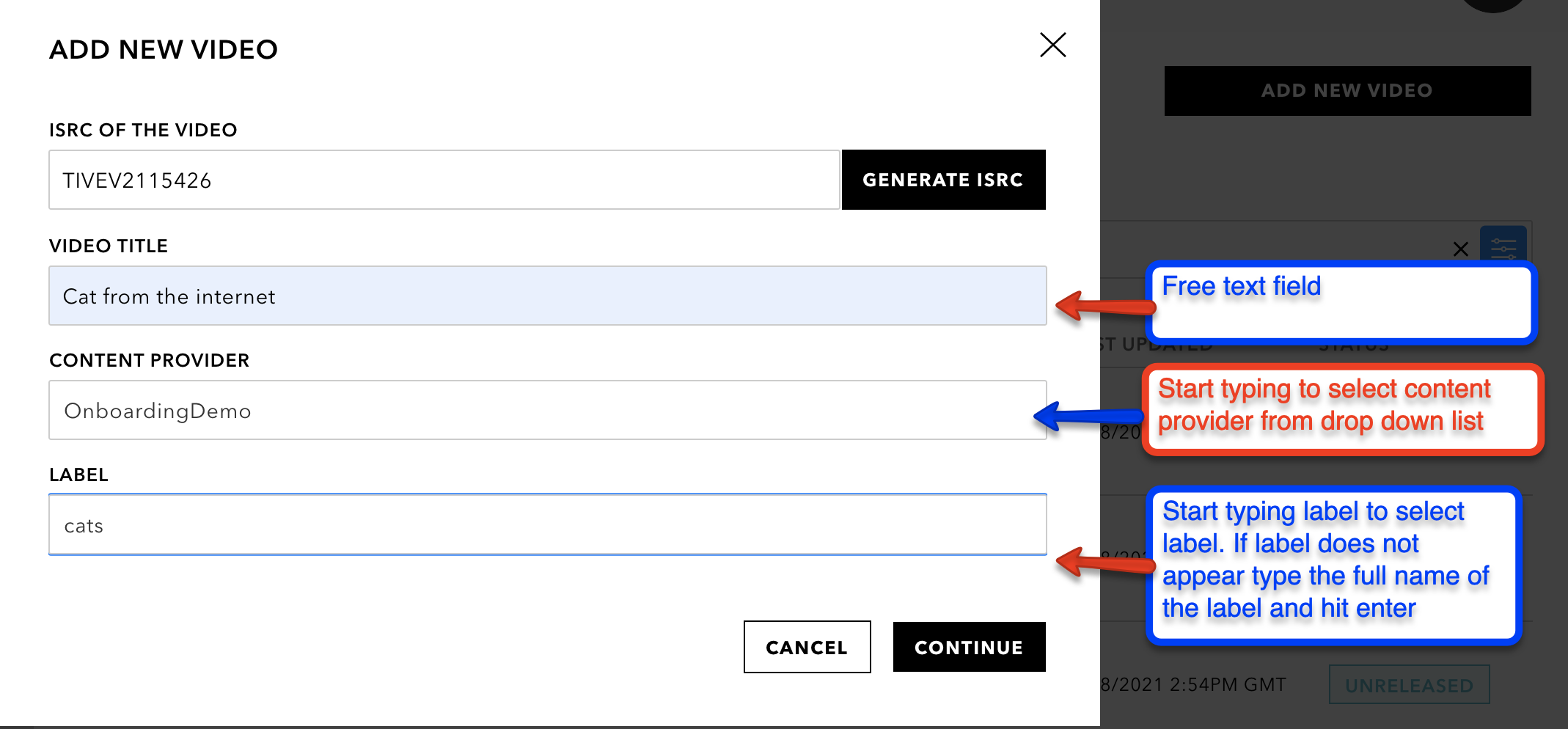 This will now bring you to the video details page
Here you must fill in the below mandatory fields and any other relevant metadata
VIDEO TITLE*
PRIMARY ARTIST(S)*
GENRE(S)*
To select which VEVO channel the video should be delivered to click add

Type out channel name and select from drop-down

Then hit save

Uploading at Thumbnail
To upload a thumbnail select Assets<Thumbnail File< upload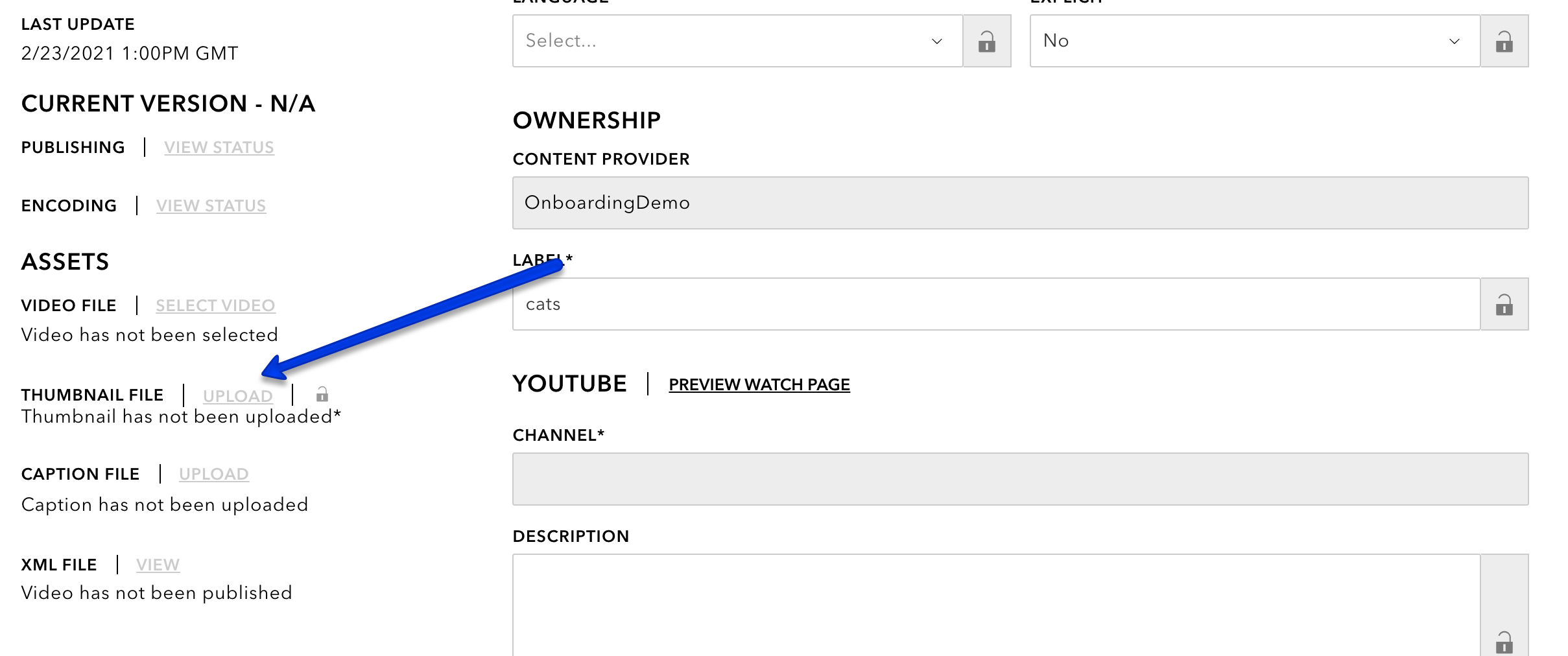 This will give you the option to upload a file by dragging it into the box or by selecting from a file on your computer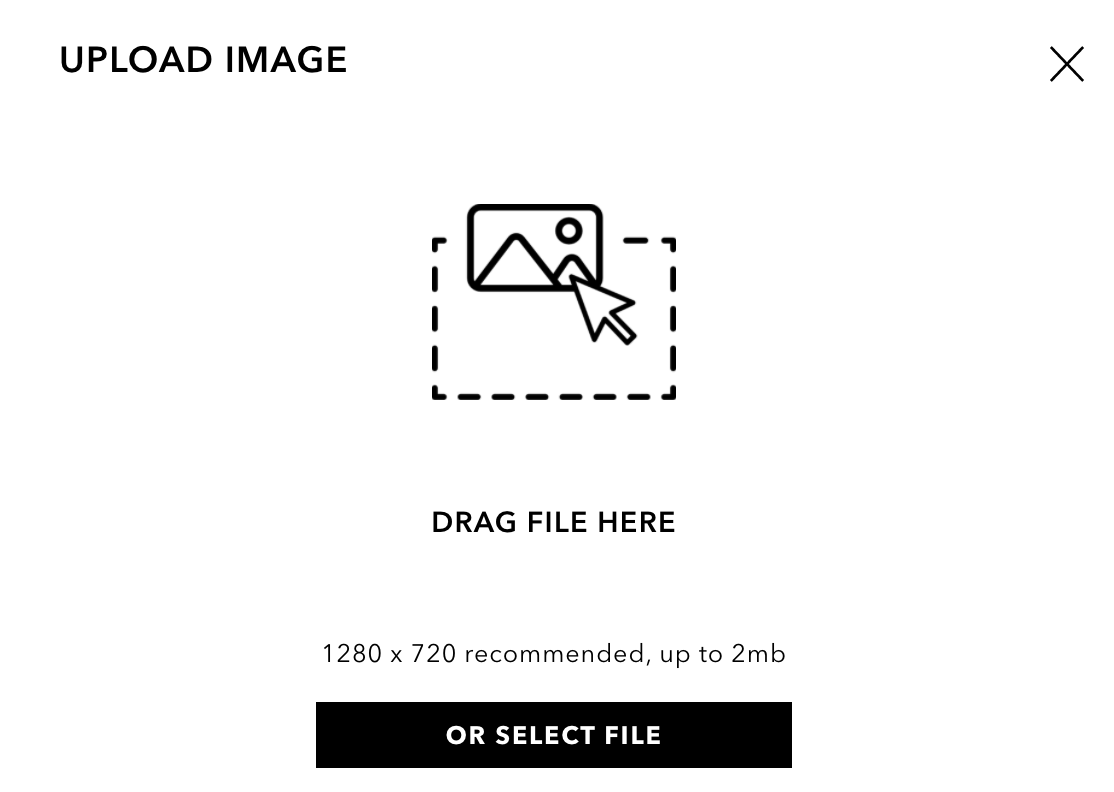 Uploading a Video
To upload the video file by selecting Assets<Video File<Select video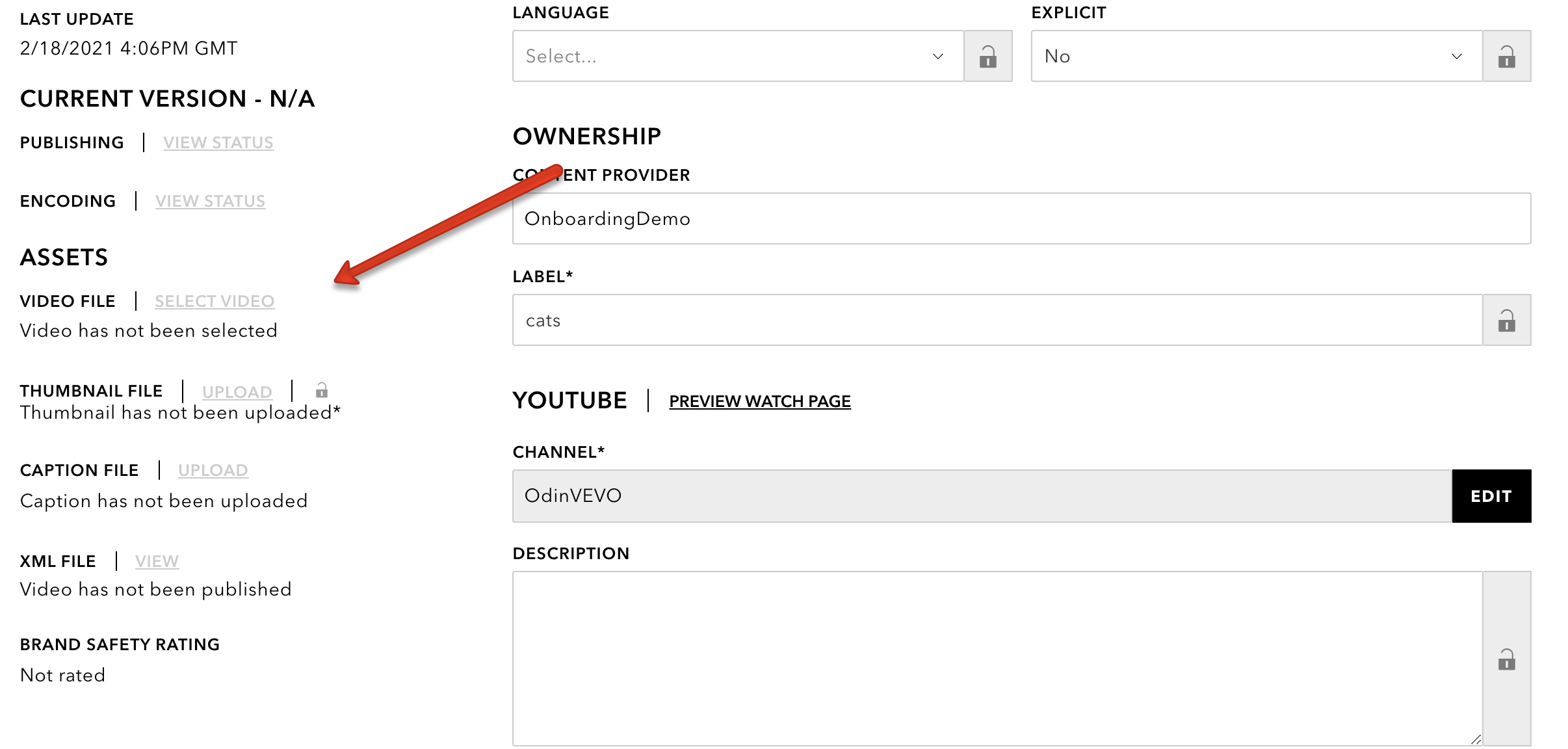 This will bring up your S3 sideloading bucket where you are able to search in the top search bar by using the file name.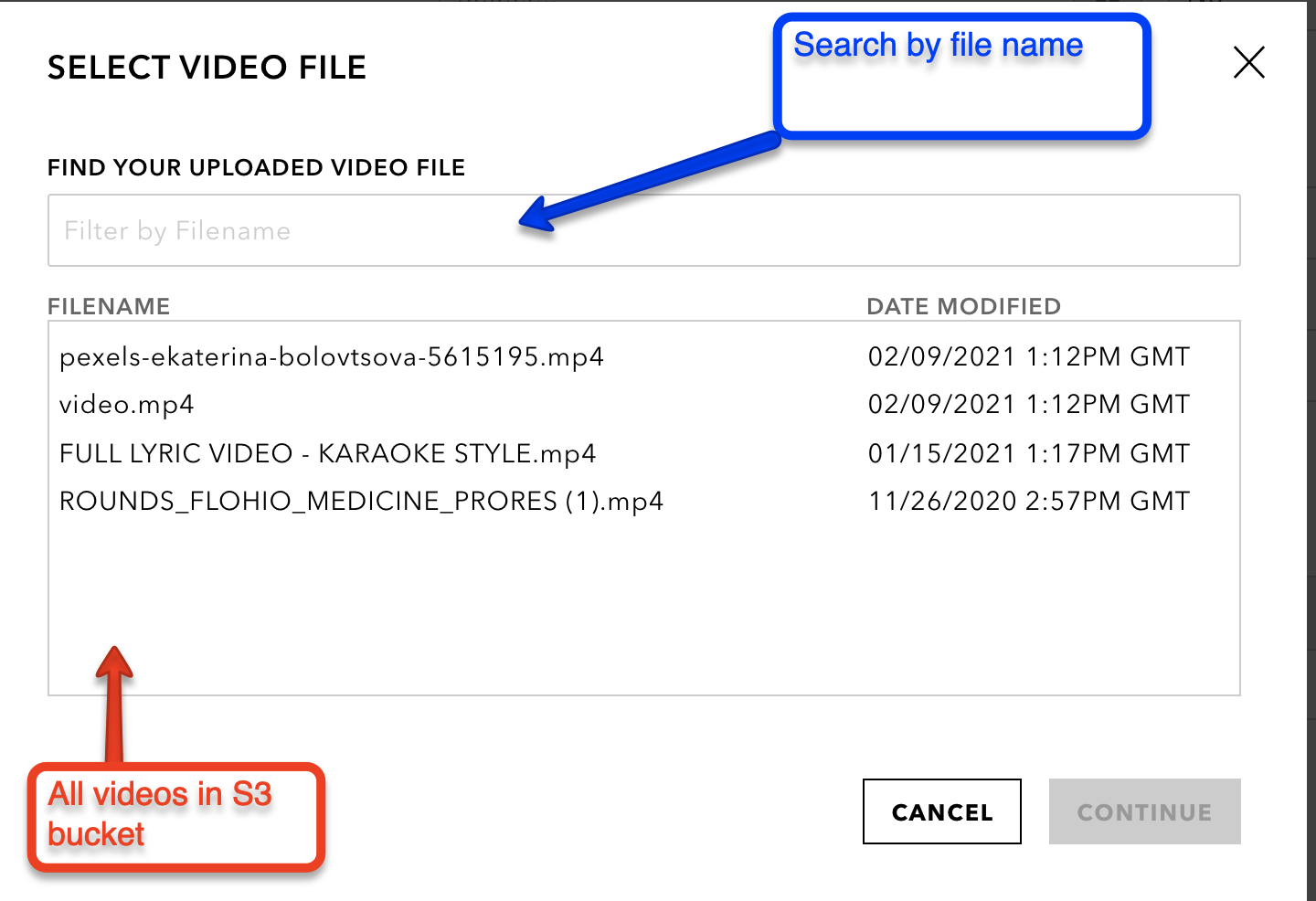 Select the video file you wish to use and hit continue.
Then the selected video file will appear underneath the video file section

Now the publish section will no longer be greyed out and you can choose to publish your asset or save draft* and add more metadata data.
*you are able to save a draft at any point in this process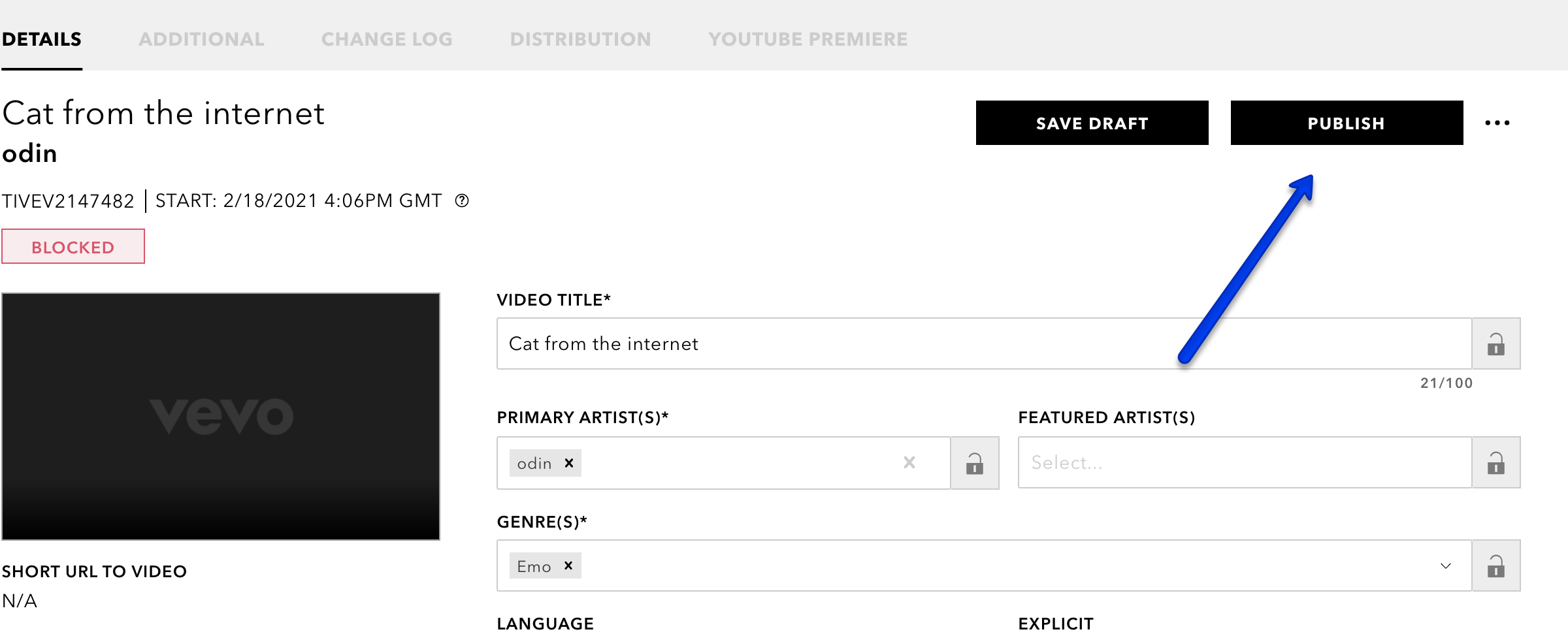 Adding Video Territories
You are able to publish without adding video territories but you will get the below warning message and please be aware your video will not go live until territories are added.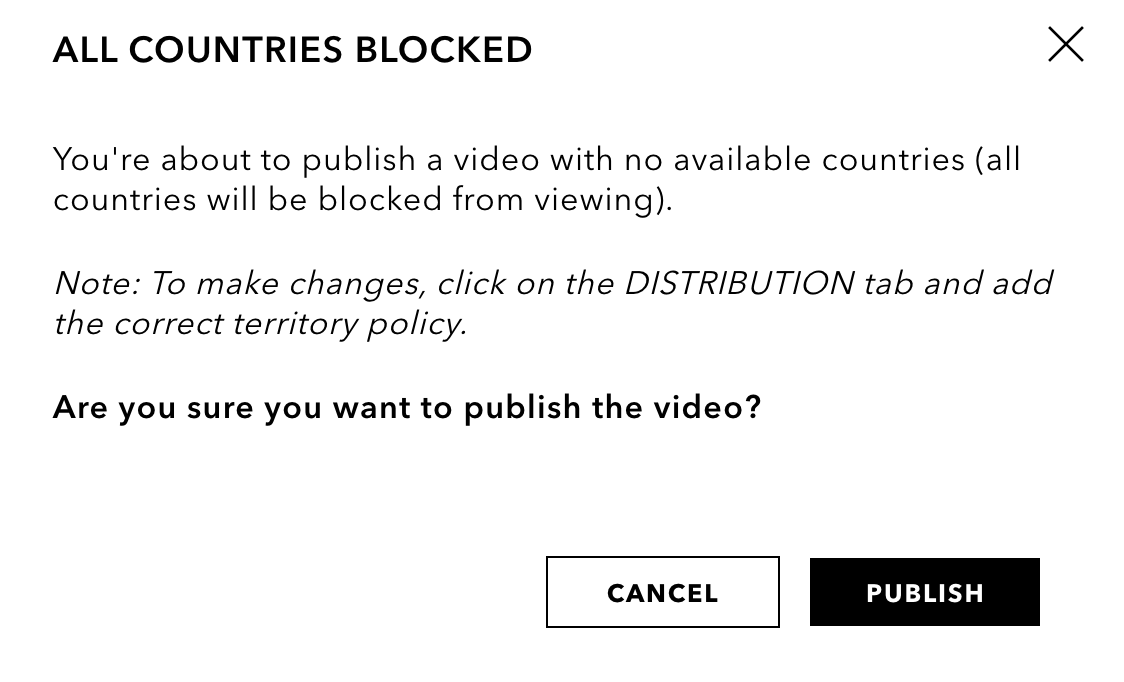 To add Territories you have rights in please go to the Distribution tab

Then type or paste in any country code you have rights in

Or select add Remaining Countries if you have world-wide rights