To manually upload content to Backstage you will need to generate access keys from Backstage and then download the cloud storage browser CyberDuck.
Once you have done this please follow this guide to manually video delivery
Step 1 -Generate access keys from backstage
Click on your user icon on the top right-hand side and selecting "My Profile"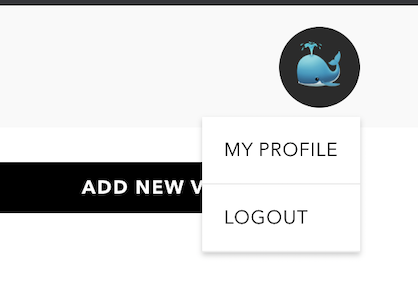 From here click the Generate Sideloading Keys (this will say Regenerate Sideloading Keys if keys have been previously generated)

This will bring up the below box with your key information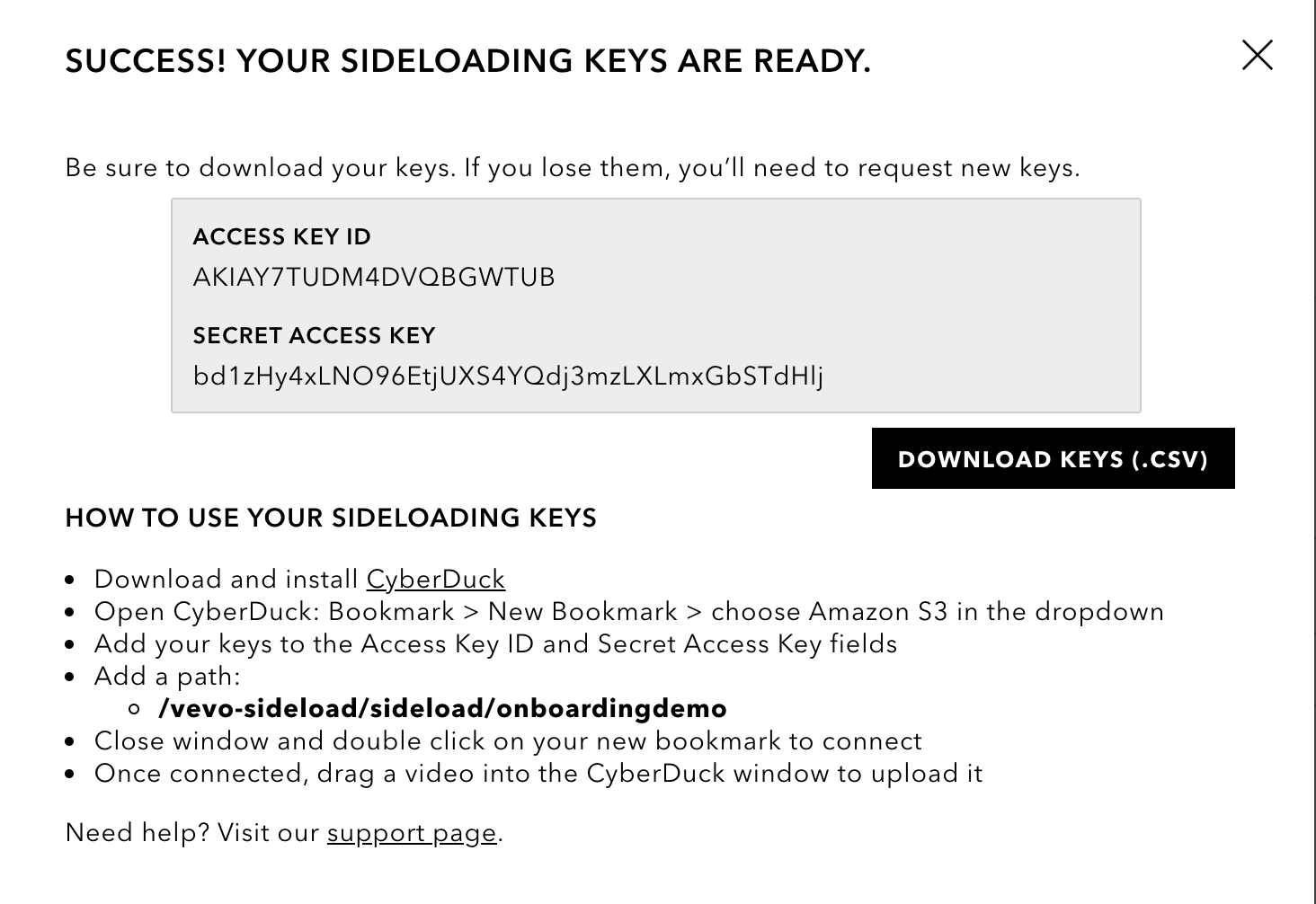 Please download the csv version of the keys for your records and move on to step 2.
Step 2- Install this CyberDuck
Go to the below link and download the relevant version for your operating system
https://cyberduck.io/download/

Once this is downloaded open the application which will bring you to this screen,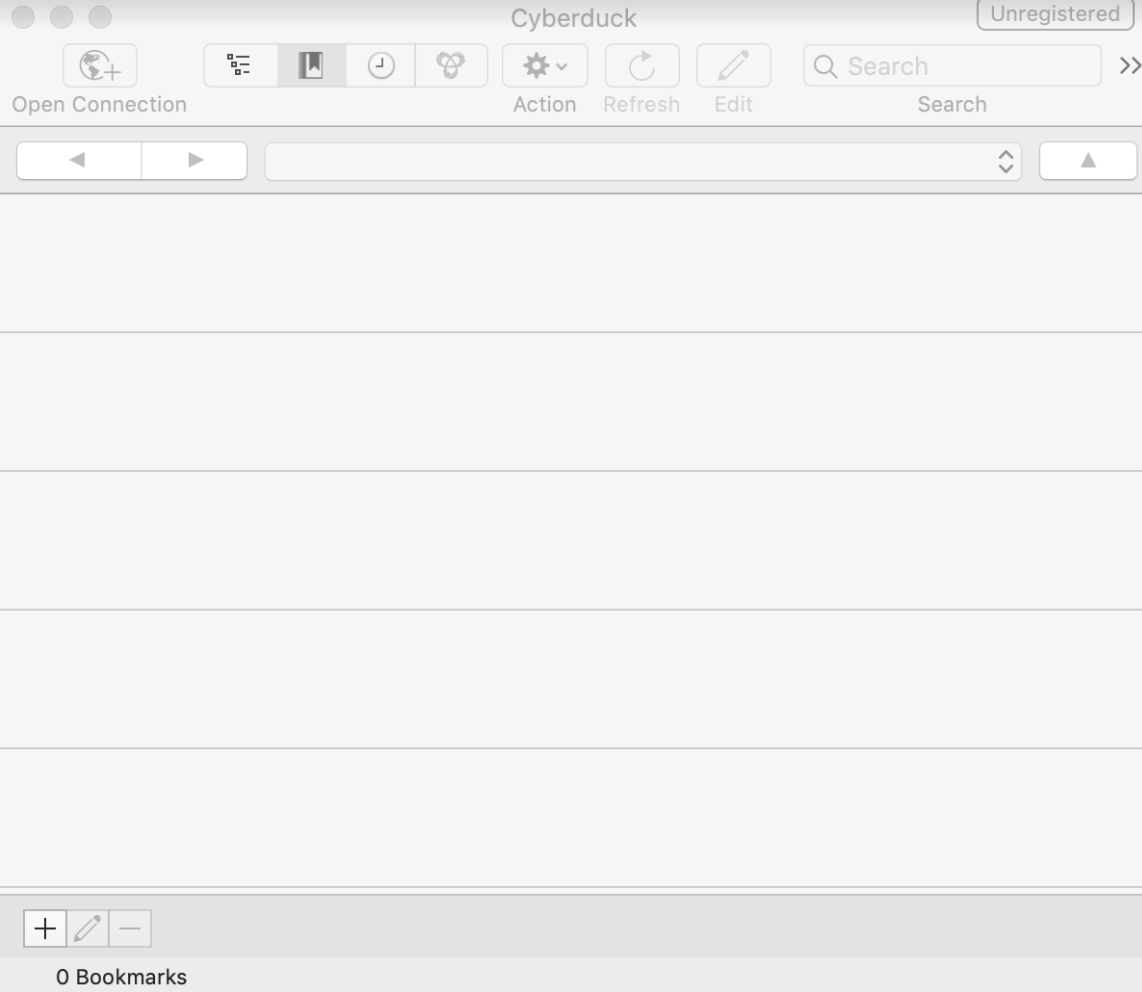 In the top taskbar select Bookmark > New Bookmark >
Fill in the below information
Dropdown: Amazon S3
Nickname: S3.amazonaws.com -S3
Server:S3.amazonaws.com
Access Key ID: -Generated from BackStage
Secret Key: -Generated from BackStage
Open more options
Path: /vevo-sideload/sideload/<contentprovider>
-This will be your provider name shown when generating your keys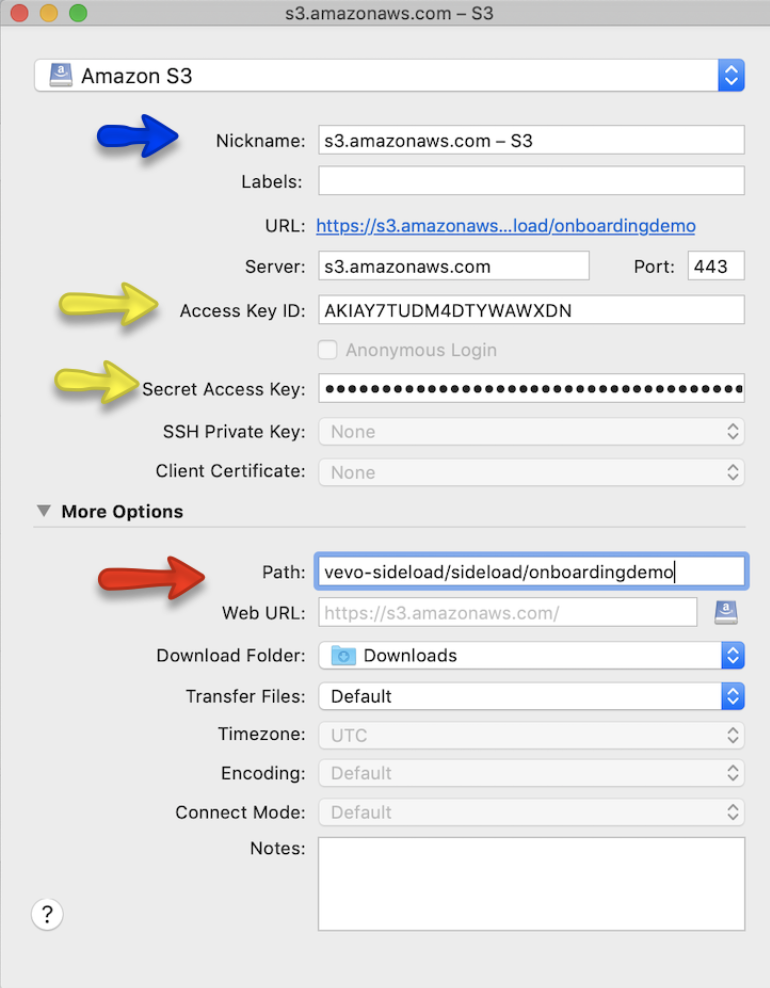 Once connected you will be able to see this bookmark saved on your main screen.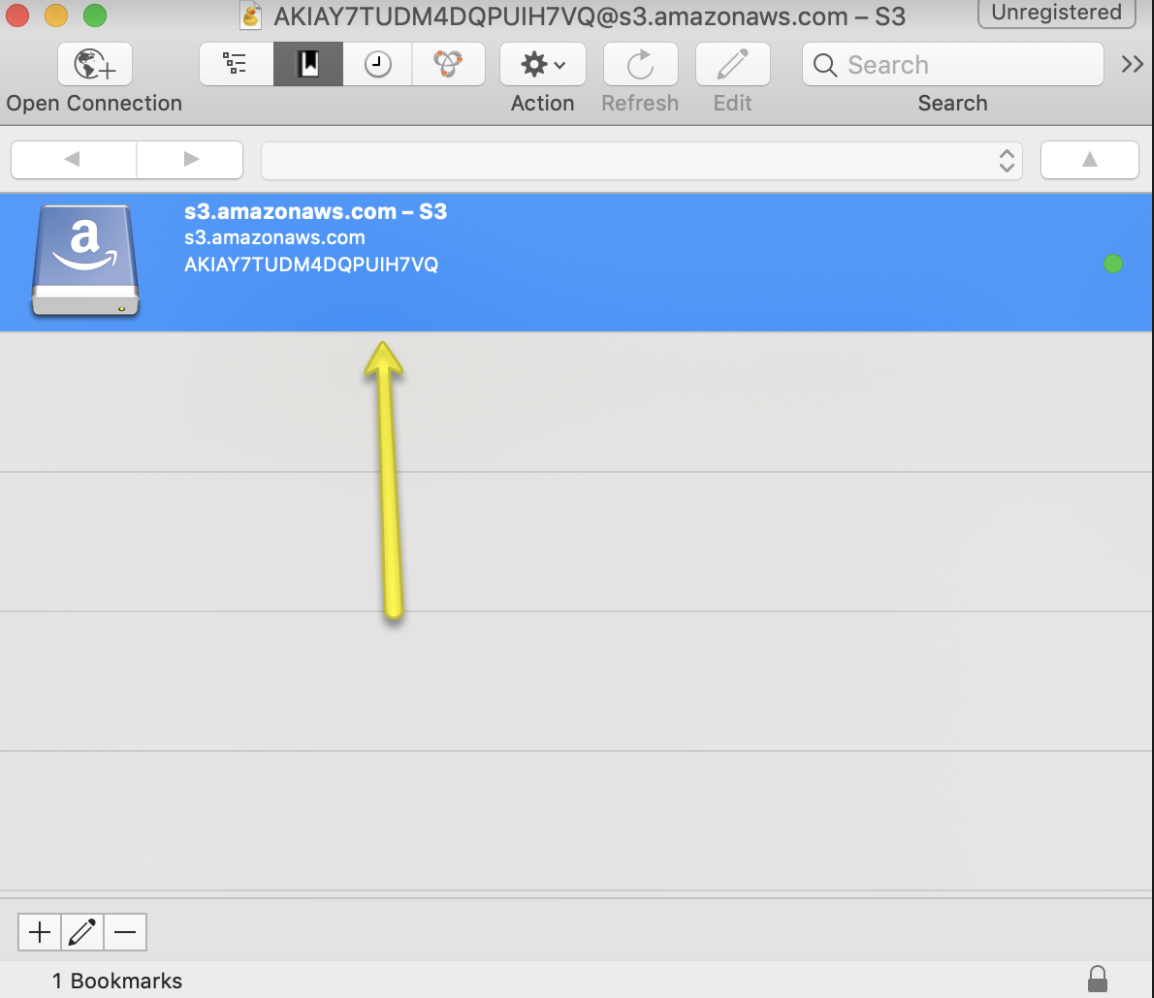 You will now be able to drag videos into the folder in order to upload them too backstage