Please use the below workflow to deliver to CTV
Please note the following
*This delivery will make the video available for scheduling on Vevo's CTV linear channels these channels are scheduled by Vevo's content and programming team.
*This delivery will also make the video available on all Vevo's OTT platforms please see these listed at the below link.
*This delivery will not be sent to youtube, to deliver both Youtube and CTV please follow the below guide
https://support.vevo.com/hc/en-us/articles/1260802706689-Manual-Video-Delivery
---
2. Click on Add new video
3. Add in Video information as for a normal upload
4. Click on Continue
5. Adding mandatory information for the delivery
This includes Artist
and Genre
7. Click on Add under channel
8. Type "CTVdeliveryVEVO"
9. Click on Save
10. Click on Select Video
11. Select your video file
12. Click on Select video file…
13. Click on Continue
14. If you wish to add a thumbnail click upload
15. Click on Or select the thumbnail you wish to use
16. Resize image if desired
17. Click on Save
18. Click on Distribution
Vevo will set the video as blocked Worldwide as a default so rights must be added for the video to go live on CTV.
19. Click on Add remaining countries
This will maximize the availability of the video please note CTV is not yet available Worldwide.
20. Click on Publish
Once the video has been successfully delivered this status will change to Public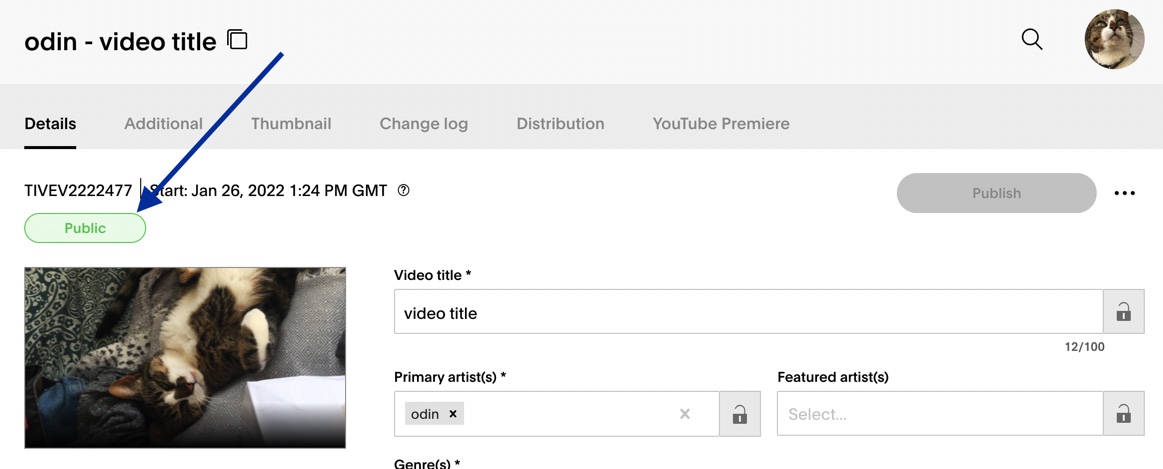 ---